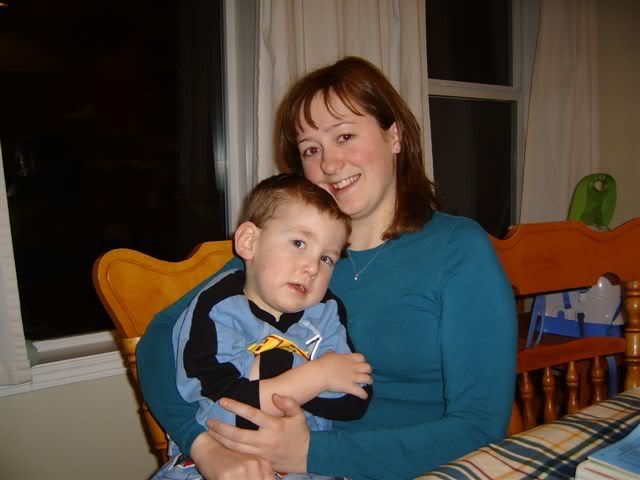 Auntie Kathryn and a very tired Joey!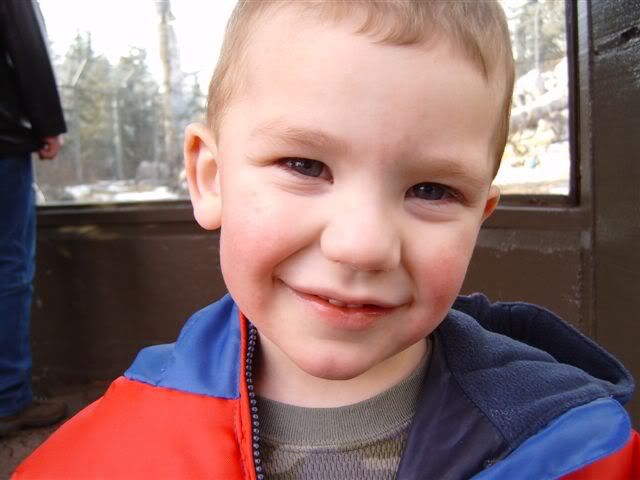 Alex at the Calgary Zoo
They're a little late but here is a picture of Joey and his godmother Kathryn and a great closeup of Alex courtesy of Joey our little photographer...Aaron thinks he'll be working for Playboy when he's older...you wish Aaron!
Last weekend Auntie Kathryn and Jeff came to Calgary for a couple days and we had the pleasure of their company for Sunday dinner and then they graciously offered to take both boys to the zoo after Joey came home from school Monday. The boys always have fun with Auntie Kathryn and it looks like they'll be seeing a lot of Jeff in the years to come and they've taken a liking to him. (I think the feeling is mutual.)
Today was a crazy day! We celebrated Zeke's birthday and had a little party, poor Zeke, he ate lunch then opened his presents, had some birthday cake, ran one lap around the dining room table and barely made it to the bathroom to throw up. I think it was a combination of too much activity/excitement and too much food.
I also talked to the Dayhome Registry to find out about pricing and rate increases and was asked if I was interested in taking over for Lonni. Tammy and Lonni volunteer to operate a registry so people can phone either of them and access a database of over 250 dayhomes in our area. Isn't that crazy? So, it looks like I may be replacing Lonni, she's done it for 2 years and needs a break. Everything is on computer so it shouldn't be too hard, just answering the phone calls, questions and emailing information. Maybe I can just sign up for a year. I didn't give a definite yes or no but said they could keep me in mind. They're trying to organize our next meeting asap. so I guess I'll find out then. Like I need another project! Oh well, it'll put my organizational skills to the test!